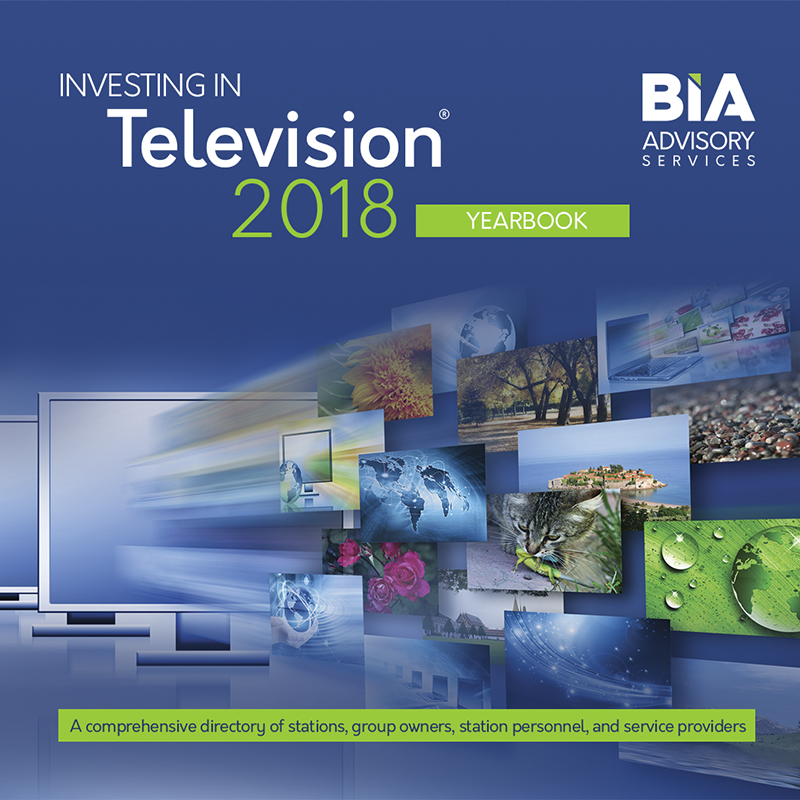 Investing In Television Yearbook 2018
The most all-inclusive directory available of television stations detailing stations by market, group owners, station personnel and service providers.
Product Description
More than 425 pages. Includes overview of each market, its major players, television transactions and BIA/Kelsey's recent estimates of the gross advertising revenues. Convenient cross-reference tables detail stations by market, rank, call letters to market, city of license to market, and group owners' headquarters by state and city. Graphical bar charts illustrate ethnic breakdowns for each market.